Why Door Drop Marketing Is Still a Highly Effective
Channel in a Digital World
In a world where many of your competitors might have turned their back on traditional, "old school" marketing techniques to focus their efforts online, have you been left with a gap that you can exploit? Even if we disregard what your competitors are doing, door drop marketing could be a big opportunity for you to capitalize on and attract new customers, whether you're a start-up or an established local business.
---
What is Door Drop Marketing?
Door drop marketing is when your business prints leaflets or other materials and delivers them directly to customers via post. Businesses can print leaflets and manage the distribution themselves but are increasingly turning to leaflet distribution and door drop marketing specialists who can plan and execute these campaigns on their behalf.
Why is Door Drop Marketing So Effective?
With open rates for email marketing in decline , and a reported 30% of internet users using adblocking tools , customers are telling you that when they engage with you, they want to do so on their own terms. Posting a leaflet through a customer's door is a way to be non-intrusive and to invite them to interact with your brand.
When you choose a door drop campaign:
Your leaflets are 100% yours, with the space you need to tell customers why they should choose your business.
You may be able to include product samples – there's no better marketing than getting your product into a customer's hand!
You can drive traffic to your store location, visits to your ecommerce website, or ask customers for feedback on your business, products and/or services.
You can combine your messaging with your online marketing and other campaigns to fully integrate all your marketing activities and channels.
Door drop marketing is also very cost-effective, both in terms of what you spend and the value such campaigns deliver. When you start a campaign, you know exactly what your costs are and how many households you're going to target, which makes it easier to calculate your return on investment (ROI) from a door drop campaign.
Door drop marketing is a cost-effective, powerful means of engaging with your customers on their terms, helping you to generate awareness and to attract customers to your business with highly targeted and tailored campaigns.
How to Determine Where to Door Drop
Another benefit of door drop marketing is the ability to be super-specific with your targeting. By first investing time in identifying where you're going to execute your campaign, you'll increase your chances of maximising your ROI.
Use the following as a starting point for your targeting ideas.
Targeting Customers by Distance
If you're looking to promote the convenience of your business or sell your credentials as a local provider, targeting households within a specific distance or journey time of your premises is a great tactic.
Targeting Customers by Location
When you've conquered your neighborhood or town, use location targeting to select your next area for business growth. Targeting customer by location differs from doing so by distance in that you're selecting specific neighborhoods, zip codes, or wider areas rather than just those relative to your own location. Location based targeting for door drop marketing can be an effective means of targeting areas where you know there is strong competition and/or high demand for your products or services, or for creating tailored messaging for customers in that location.
Targeting Customer Demographics
If you use a door drop distribution specialist for your campaign, it is likely they will have a wealth of demographic information about factors like age, household income, and maybe even hobbies and interests. When you have developed customer personas for your business and products, and gathered your own customer data, you can pair these up supercharge your door drop campaign. Why drop a leaflet to 100 homes when you know only two of them fit your target customer profile? When you're only dropping leaflets with customers who you know are likely to be engaged, your chances of success instantly grow.
How to Measure the Success of Your Door Drop Marketing Campaign
One of the biggest challenges of a door drop campaign – and a factor that puts many businesses off investing in this channel – is the potential difficulty in measuring success. How you measure the success of your campaign will depend on your objectives.
Here are some of the key metrics you might want to measure:
ROI – This should be a given. If your campaign turned a profit, you've got something to work with and can tweak future campaigns for further success.
Customer behaviour & response rate – How many people who received the leaflet took an action? Did they call, visit your store locations, or use your ecommerce website?
Sales impact – How many of the customers who've responded to your leaflet bought something?
Three Tips for Measuring How Successful Your Door Drop Marketing Is
Use these actionable tips in your business to get a clear idea of how successful your door drop marketing is, both for individual campaigns and, in the longer term, for the channel.
 If you're selling via ecommerce, you can easily compare the order addresses in the period following your campaign to those where you know you distributed leaflets.

 If driving traffic to your store locations, you can measure uplift of both visitors and sales in the period following your campaign.

Whether you're selling online or offline, you can add exclusive and specific promotion codes or events to your leaflets, which will help you to work out exactly how many sales your campaign delivered.
You might also seek feedback on the creative elements of your campaign. Did they inspire action? Did the leaflet reflect your brand values and the message you wanted to communicate? Over time, you'll build up your own data bank about your campaigns and find yourself continuously optimizing for great results. 
Making Your Investment into Door Drop Marketing
Door drop marketing is a cost-effective, powerful means of engaging with your customers on their terms, helping you to generate awareness and to attract customers to your business with highly targeted and tailored campaigns.
---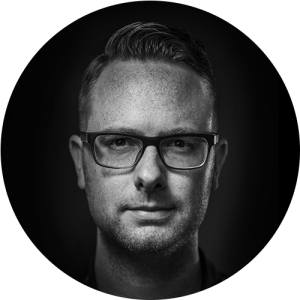 Edward started out in online marketing but soon found his passion in entrepreneurship. He successfully founded multiple tech startups and merged mediaBunker into what is now known as CMN Group. He then co-founded CMN spinoff company Relayter to solve the complex issues that come with retail marketing productions. Going from large datasets to automatic layout design. His mission is to redefine and simplify how retailers operate their marketing process.