Marketing Resource Management (MRM): Has the balance between knowing and measuring finally been found?
The time when a marketing manager sighed desperately because he/she knew half of the budget was wasted money, is now far behind us. And hopefully with that, also the time that a marketer was consumed by the overwhelming amount of performance data for the invested marketing budget.
---
Whereas in the first situation the marketer had a serious lack of data, the amount of data in the second situation was so large and complex that even a seasoned data analyst could no longer see the wood for the trees. The bottom line: despite all the tools and technologies available to the marketer, the result of both situations remains the same. Namely that the manager still gets insufficient insight into the performance of the marketing campaigns and therefore into the return on investment of the released marketing budget.
And wasn't that the original purpose of Marketing Resource Management? If we are to believe the following definition, Marketing Resource Management (MRM) is: " a set of processes and capabilities aimed at enhancing a company's capability to orchestrate and optimize te use of internal and external marketing."
The working areas of Marketing Resource Management were originally in the field of:
Strategic planning and financial management
Management of creative production
Knowledge management
Marketing fulfillment: access to content
Marketing Performance Management
In principle, nothing is wrong with that definition. Neither with the 5 chosen work areas. But if we look at the total range of tools and technologies with which marketers can map the effectiveness and operational efficiency, it quickly becomes clear where the problem lies.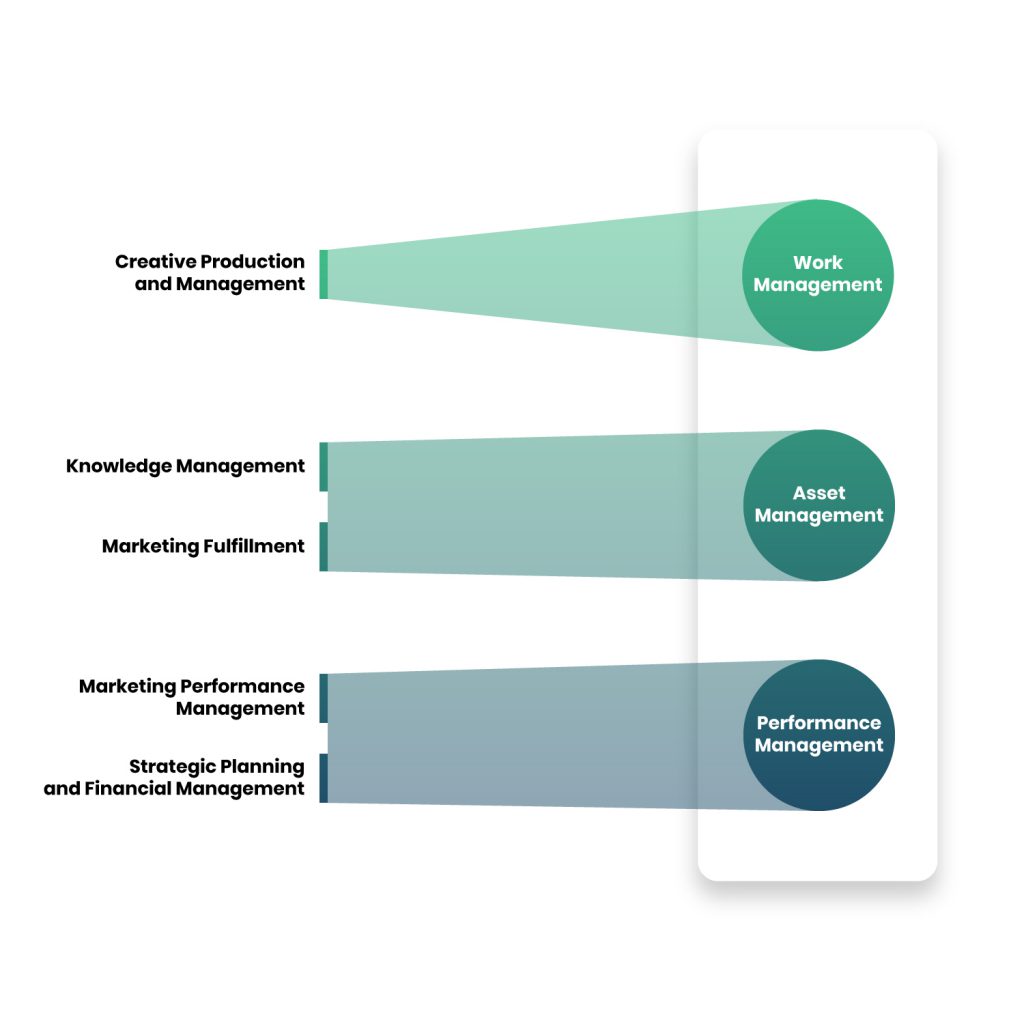 Over the years, this new market has been flooded by various providers of (online) monitoring and analysis tools, so that everyone has lost the overview. Everyone: that means not only the users, but also the providers, no longer knew (from each other) what was now suitable for what. Which tool was most suitable for that specific working area? Couldn't that one tool also be used perfectly for another work area? Or was the 'one tool fits all' the best choice?
When investigated, the shocking discovery was that actually no tool does what it promises. Then it is not surprising that the modern marketer still has insufficient insight into marketing performance and operational marketing efficiency. It was then decided that a new MRM tools layout was needed. The 5 work areas have been abandoned and 3 new ones have been defined:
MRM Work management: focus on process and workflow with an occasional sidestep to digital analytics
MRM Asset management: emphasis on management and storage of text, images, graphics etc. (because more and more content is generated, making the managing of it difficult)
MRM Performance management: focused on assigning and monitoring the deployment of media /budgets, marketing activities and their performance.
With this new layout it is expected that there will be more clarity for both the developers of the MRM tools and their users. On the other hand, leading agencies are also realistic: there is a lot of overlap in understanding between MRM, Content marketing, Digital Asset management, multichannel campaign management, web content management, marketing analytics etc. In addition, an IT engineer looks at the functionality of the tools, while marketers are looking for the possibilities.
That is why a number of recommendations for marketers have emerged:
Marketing Resource Management Recommendation 1: First identify the operational problem areas that benefit from MRM and then distil the most important criteria that a specific tool (whether or not per problem area) must meet.
Marketing Resource Management Recommendation 2: Investigate which supplier can supply precisely those usable tools, which fit the identified problem areas, and which meet the set criteria. The need is leading, not the supply.
Marketing Resource Management Recommendation 3: Make decisions primarily based on technology and how these can be fitted – and possibly adjusted! – in the daily marketing policy. Providers will always come up with tools and technologies that can do much, much more.
But ask yourself: do you really need a Swiss army knife to cut a piece of paper in half? To be honest, if we get that pocket knife in our hands, the temptation is far too great not to try out all the possibilities on that piece of paper. But remember, you can just as easily tear the A4 paper in half!
---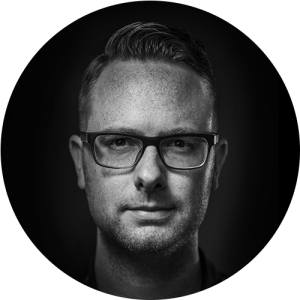 Edward started out in online marketing but soon found his passion in entrepreneurship. He successfully founded multiple tech startups and merged mediaBunker into what is now known as CMN Group. He then co-founded CMN spinoff company Relayter to solve the complex issues that come with retail marketing productions. Going from large datasets to automatic layout design. His mission is to redefine and simplify how retailers operate their marketing process.