Marketing & Automated Design for Retailers
Marketing and Design automation seems like a dream. But just imagine that your weekly promotions can be formatted automatically. That product photos are linked to your product information on the basis of a barcode. That this data is loaded into a template (magazine, pos banner, online promotions, posters) and is immediately visible to be checked by a product category manager. All of this is possible and below we explain how.
---
Imagine also that comments can be added to this for direct feedback to the next employee who will be working on it again. While the management can follow all the steps in a clear workflow.
That is exactly how retail promotion materials are created within the Relayter platform. With the output as, for instance, a pre-formatted magazine or poster, and where the DTP department only needs to complete the finishing touches. An efficient promotions process in which workflows, campaigns and product data are centrally managed and automated. Now you can have all your automated marketing production workflows in one place.
Streamlined promotion processes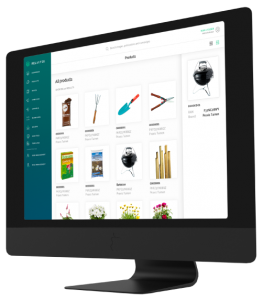 Efficiency through simplicity always comes first at Relayter. The platform was developed to respond to the production agency Creative Media's need for the leaflet layout for customers such as Spar, Kruidvat and Formido to be organised in an orderly and streamlined manner. These retailers are continuously faced with the challenge of achieving a single result with a large number of stakeholders – every week! For this reason transparency is also key.
Clear and transparent
The Relayter platform is clear and transparent for all employees and stakeholders so that parties such as suppliers, buyers, marketing managers and DTP employees don't have to send endless e-mails with Excel lists back and forth anymore.
All input for the folder, the communication surrounding content and layout, is handled entirely within one Marketing and Design Automation tool.
A modern omnichannel approach
A modern omnichannel promotions approach is also one of the core values ​​of Relayter. Today's consumer is experiencing a fragmented customer journey through countless channels. So it therefore makes sense that they should also be approached consistently on all these channels.
The platform ensures that all operations and data are unambiguous and coordinated for multiple online and offline marketing communications – from magazines, leaflets and POS materials, to newsletters and banners.
The streamlining of retail promotions workflows, and the automation of leaflet or banner formatting results in less worrying and a faster time-to-market.
Functionality: extensive and clear
This streamlining is achieved by integrating extensive management functions within a single platform. This is done on the basis of four core areas: products, assets/images, promotional campaign information and workflows. The data managed in this way is easily exchanged between different processes. For example, a workflow that reflects the need to add additional visual materials for product X.
Where desired, the Relayter API can also be linked to existing systems. Thanks to a seamless link with your current PIM, DAM or CRM system the platform becomes a tailor-made solution.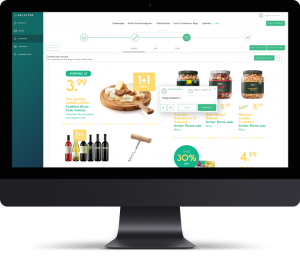 The streamlining of workflows, and the automation of leaflet formatting results in retailers having less to worry about. Clear processes and clear communication make work easier. But this method offers more than just peace of mind – it also brings concrete savings.
By using Relayter you can save:
More than 30% on your Production and Design processes

Increase the

overall efficiency of your Marketing Promotions by as much as 40%.

In addition, Automation provides better Management Information with more control options improving management insights by 75%.
Thanks to Relayter retailers benefit from convenience, peace of mind, and consistent quality in promotion materials at a lower cost. A modern platform that stands for efficiency and transparency within all multichannel marketing. Feel free to try a demo and see for yourself.
---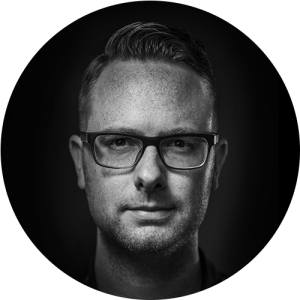 Edward started out in online marketing but soon found his passion in entrepreneurship. He successfully founded multiple tech startups and merged mediaBunker into what is now known as CMN Group. He then co-founded CMN spinoff company Relayter to solve the complex issues that come with retail marketing productions. Going from large datasets to automatic layout design. His mission is to redefine and simplify how retailers operate their marketing process.